Art Brewer and Croul Publications Preserve Historic Document
Master photographer Art Brewer and Croul Publications are collaborating to restore and preserve pioneer surfer Tom Blake's personal scrapbook that suffered extensive water damage in a flood and was subsequently cut up into pieces.
The scrapbook, with rare original photos, newspaper clippings, handwritten notes by Blake himself and more, covering a period from 1920 to the years post-WWII, is being painstakingly reconstructed digitally. It will ultimately be available as a limited print edition and also likely as an e-book.
Before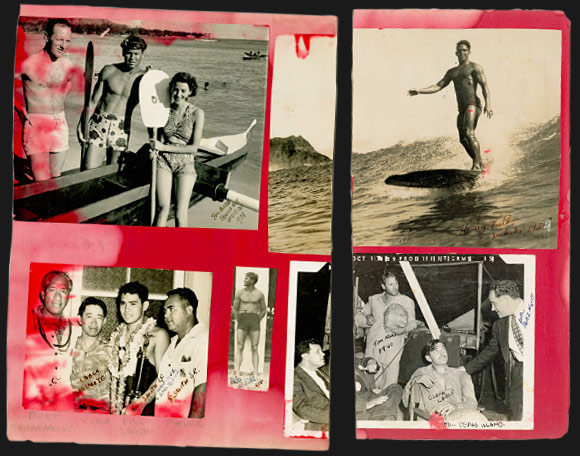 After